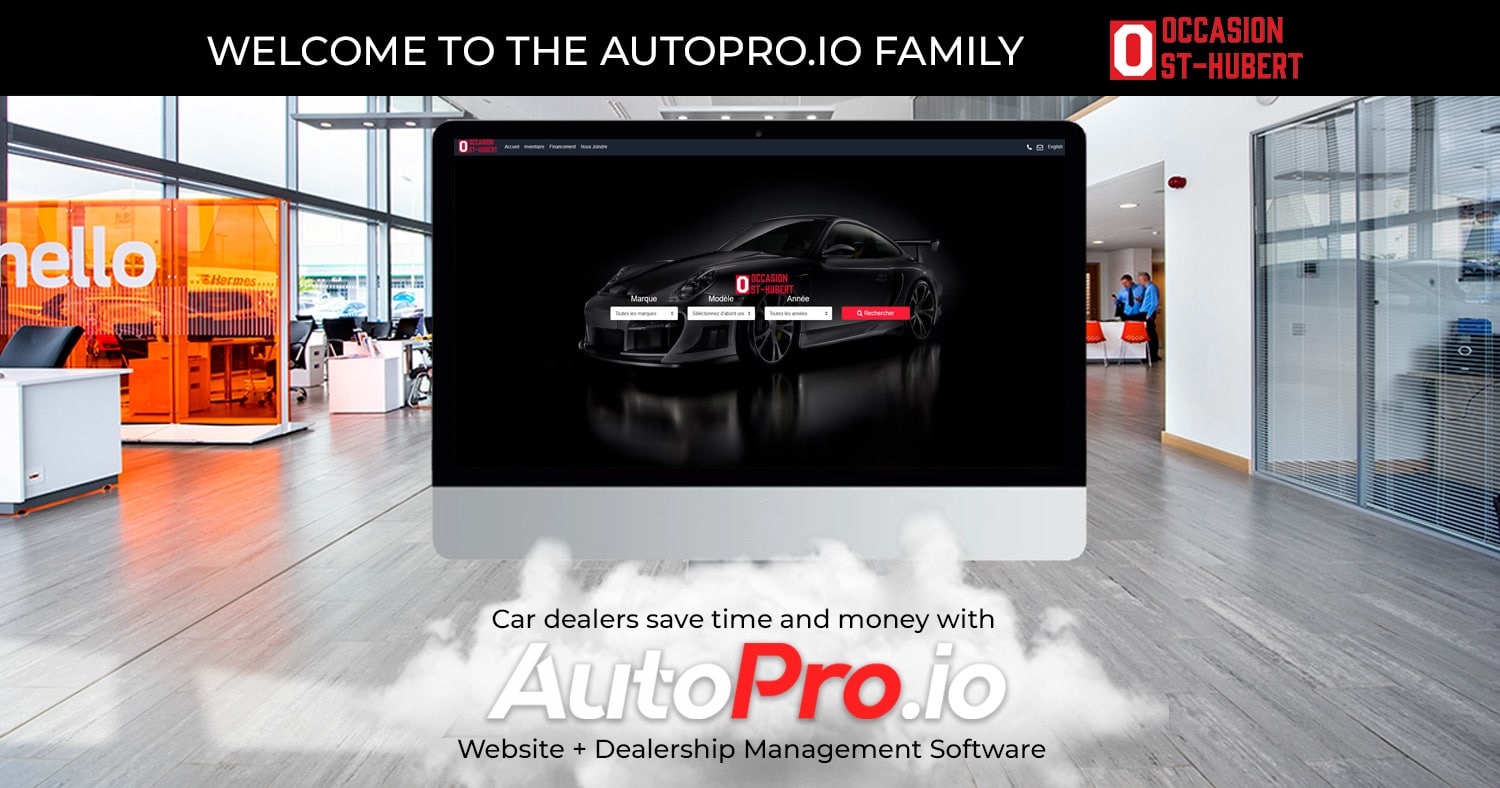 As they were planning the opening of their new car dealership, the team at Occasion St-Hubert contacted us to test out the AutoPro.io dealership management software. Choosing which platform will power your new business, is a critical decision that will have repercussions, both good and bad, for years to come.
After only a few days with our FREE demo, the team made their decision, and that was to use AutoPro.io to power their dealership website, and back office operations.
Not only were they impressed with the platform's ease of use, they were equally impressed with the high level of customer support offered from first contact and throughout the entire process.
Occasion St-Hubert is the first car dealer in the city of the same name, to choose AutoPro.io.
Welcome to the team, we look forward to working together!