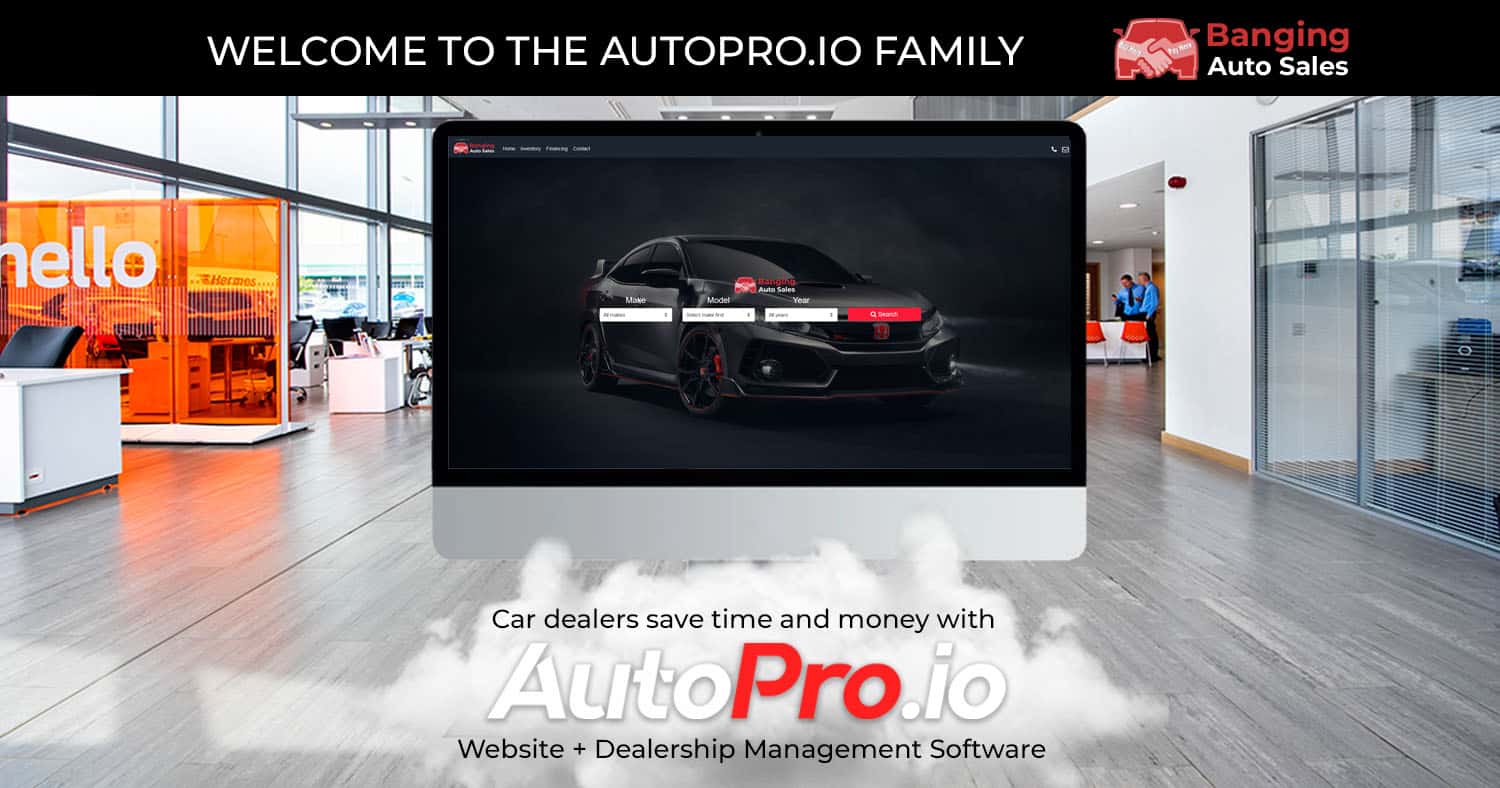 We are thrilled to welcome Banging Auto Sales to the AutoPro.io family!
Located in Orange City, Florida, Banging Auto Sales is an independent car dealership that has been serving their community for several years.
We are excited to partner with them to help take their business to the next level.
At AutoPro.io, we provide dealership management software and websites to small and medium-sized car dealerships in Canada and the United States.
Our goal is to help dealerships streamline their operations, improve their online presence, and increase their sales.
We believe that our software is the perfect fit for Banging Auto Sales, and we're excited to see how it helps them grow their business.
Banging Auto Sales now has a brand new website powered by AutoPro.io, which will help them attract new customers and showcase their inventory in a way that is easy to navigate and visually appealing. We're confident that this new website will help them stand out in a competitive market and make a strong impression on potential customers.
In addition to their new website, Banging Auto Sales will also be using AutoPro.io in conjunction with their current DMS, Frazer.
We understand that each dealership has unique needs, and our software is designed to be flexible and customizable to meet those needs.
We're confident that our software will help Banging Auto Sales streamline their operations and improve their efficiency.
We believe that Banging Auto Sales will be a great addition to our community of dealerships that use AutoPro.io, and we look forward to working with them to help them achieve their business goals.
Welcome to the AutoPro.io family, Banging Auto Sales!