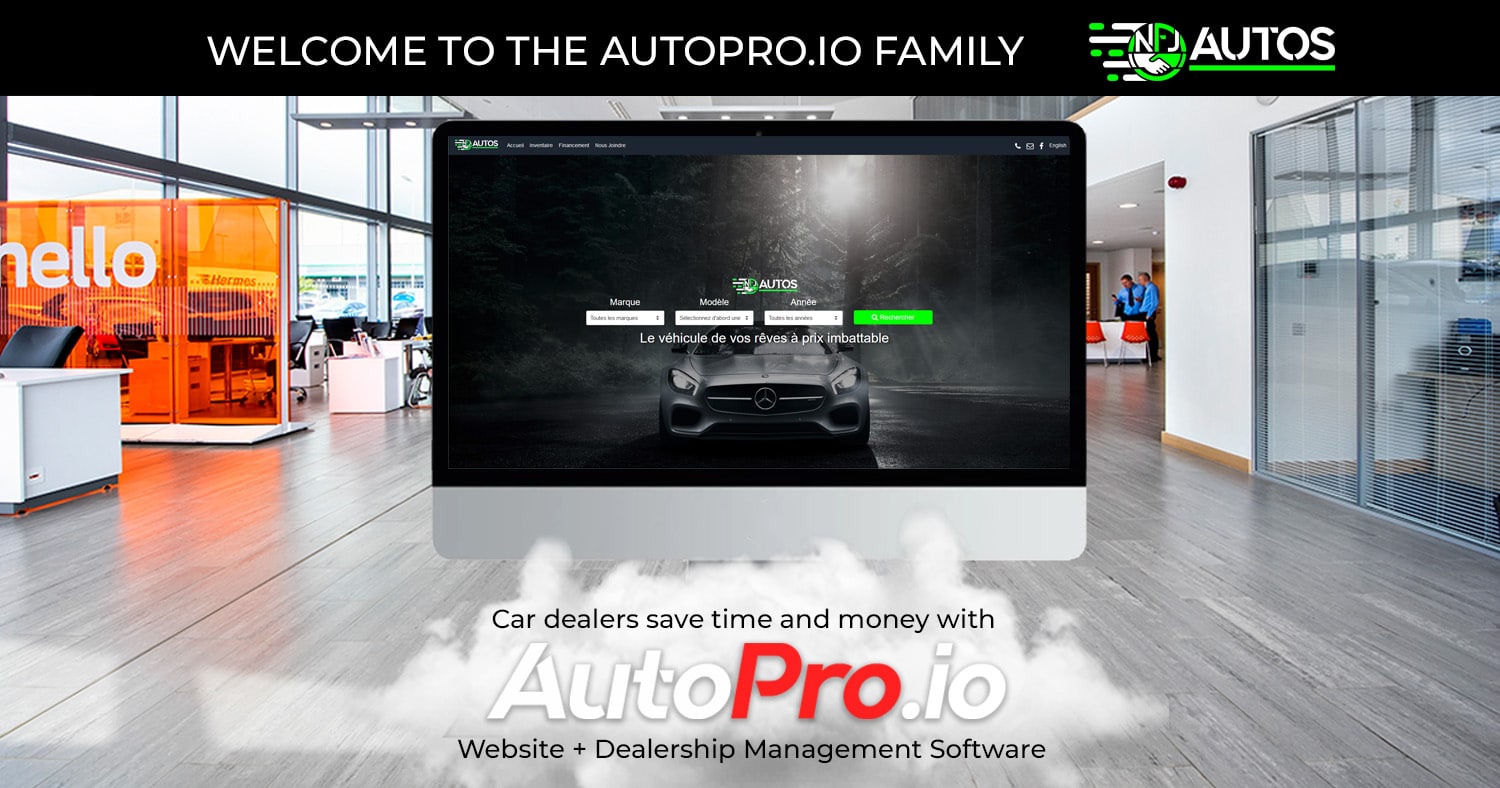 NFJ Autos was in the market for a new website provider and DMS for their used car dealership.
When they received our e-mail for the 75% off promotion for 3 months on AutoPro.io, the stars aligned!
After meeting with an AutoPro.io client specialist, they immediately signed up for the Pro package which includes the website and dealership management software.
The AutoPro.io team immediately went to work, installing and configuring the software for their specific needs.
Within hours, their brand new dealership website and DMS were live, and ready to use!
Within only a few hours, NFJ Autos gained a fully bilingual website in both English and French, and hugely stepped up their ability to track their inventory and gain insights into the inner workings of their car dealership.
With their new car dealership website powered by AutoPro.io, they not only greatly improved their dealership's online presence, but they also improved their ability to better serve customers in both English and French.
All of this without the need for any long term contracts or any other sign up gimmicks.