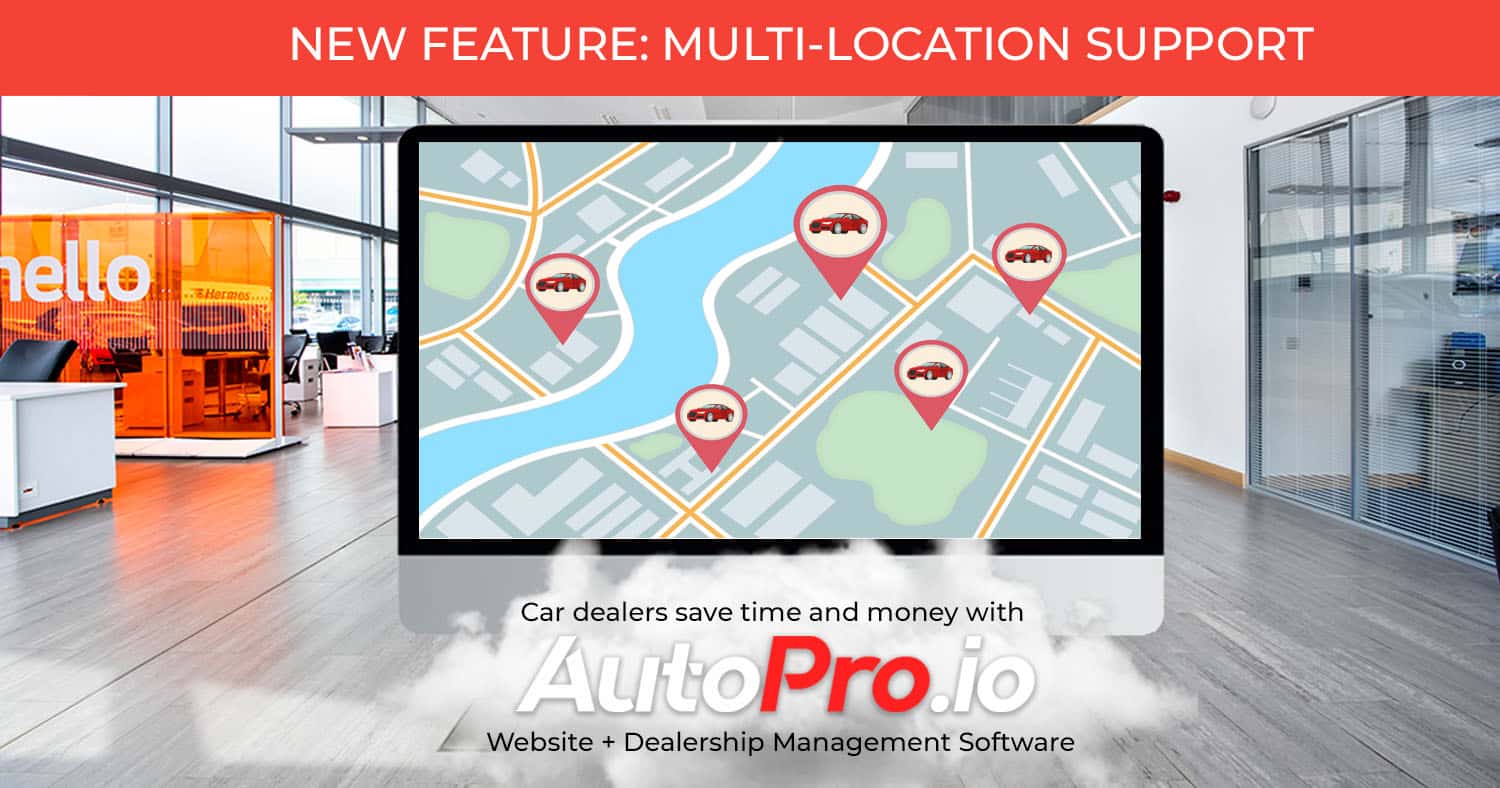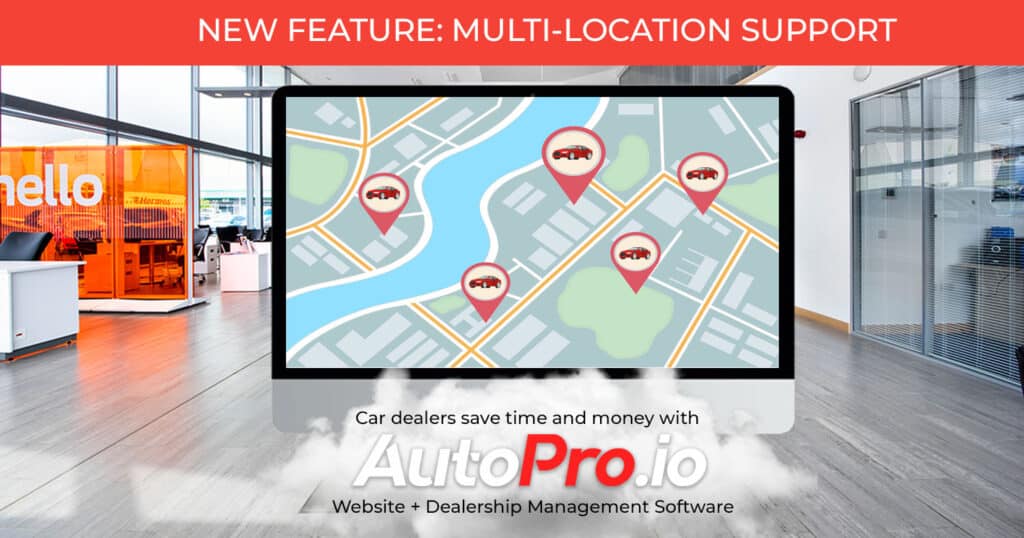 Tracking inventory in multiple locations can be difficult.
Whether you operate multiple lots, or simply have your inventory scattered about in more than one place, tracking this can quickly become confusing and time consuming.
With the latest update to AutoPro.io dealership management you can now easily tag and track inventory in multiple locations, all from a single dashboard!
With the latest update to the software, you are now able to define which location each individual vehicle is located at, for more granular and detailed inventory tracking.
Maybe your dealer group operates multiple lots. Or maybe you have inventory at off-site locations such as storage facilities or other locations.
No matter the reason, you can now easily track this information for better visibility into your dealership's inventory.
Initially, the AutoPro.io software was designed for single location, small and medium-sized dealerships.
As we grow alongside our clients, the ability to support multiple locations has been requested multiple times.
We are excited to finally announce that with the latest update of the AutoPro.io software, multi-location support is finally here!
This feature is immediately available as a free update to all AutoPro.io subscribers!
How does it work?
After enabling the multi-location functionality in AutoPro settings, you will be able to define the locations you wish to track.
Once this feature is enabled, and locations have been added, you will now have the option to add locations when adding or editing vehicles in your inventory.
Additionally, you will also see a new panel on your admin dashboard that shows the number of vehicles at each location, as well as a new analytics view in the inventory module that breaks down the individual vehicles assigned to each location.
Real screenshots from the AutoPro.io Dealership Management Software (DMS)