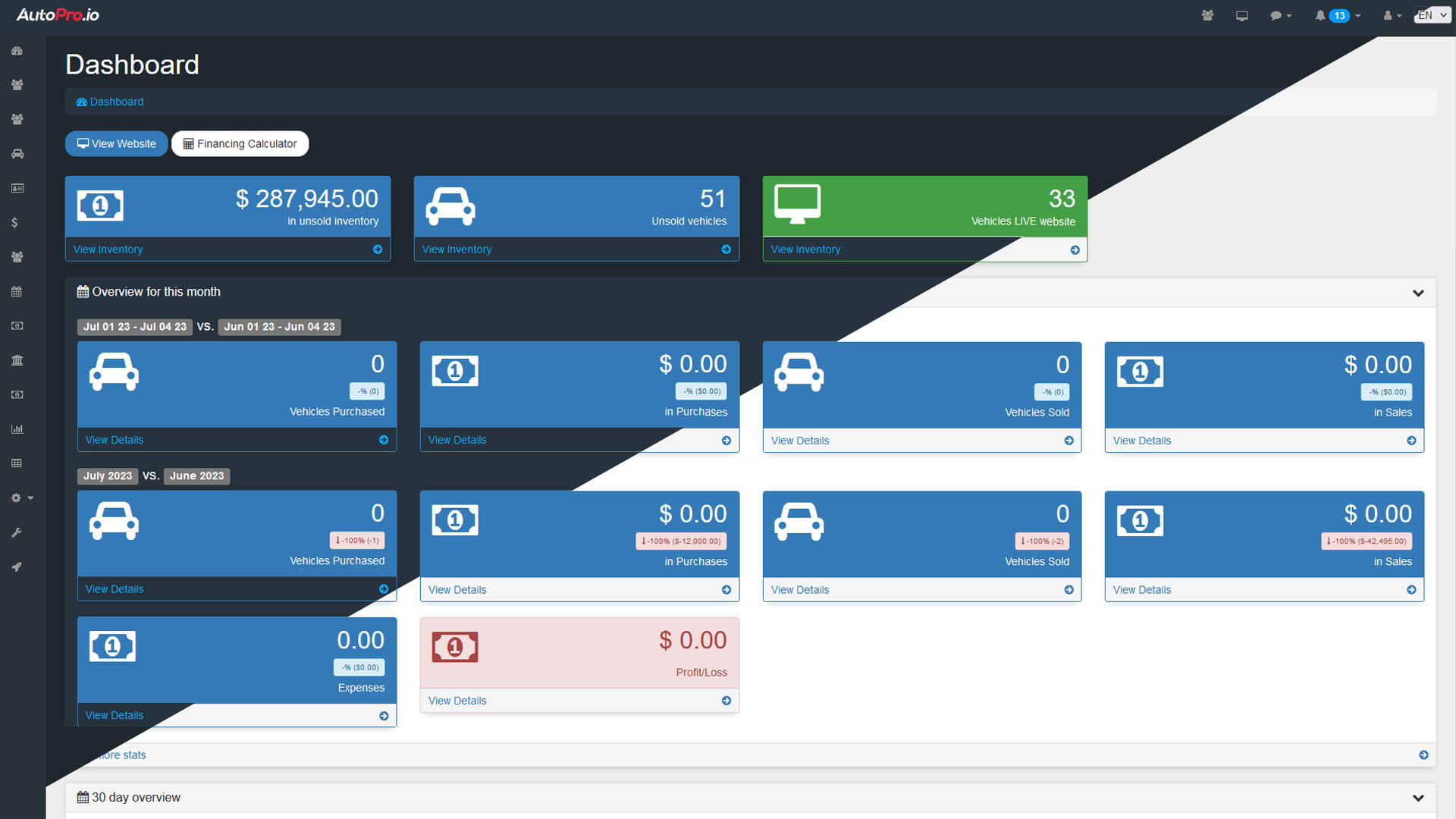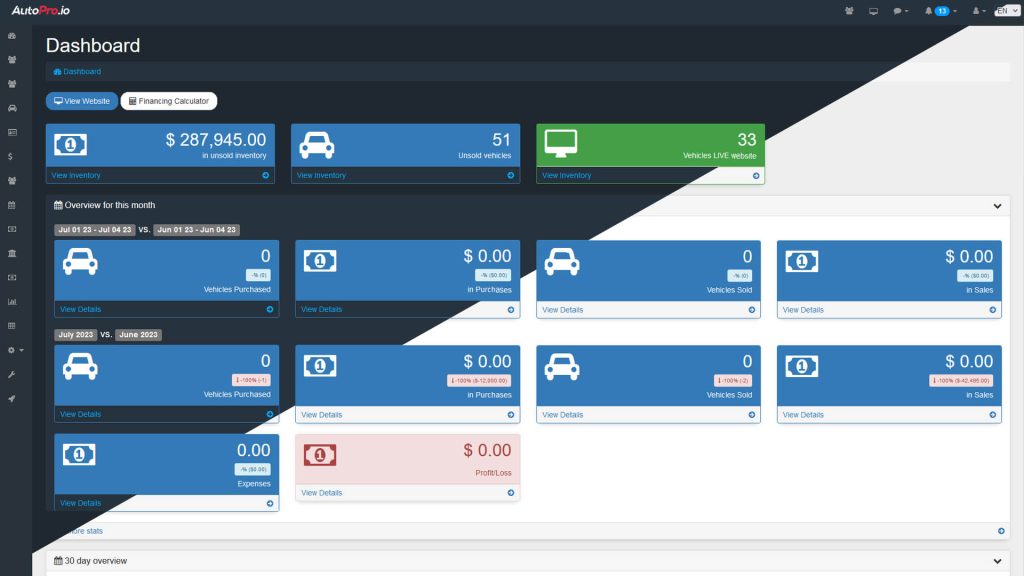 With the latest update to the AutoPro.io dealership management software, Dark Mode is finally here!
With the newest version, you now have more control than ever over the look and feel of the DMS software you and your team use everyday!
Not only can you change the overall look of the software for everyone, but each user can also select their preference to have the optimal experience for them!
We are constantly working to improve the look and feel of our platform, to make it accessible and highly usable for everyone.
What do you think of the new Dark Mode? Let us know >>
Want to give AutoPro's new dark mode a try?
Get a FREE demo access today!
Check out real screenshots from the new dark mode