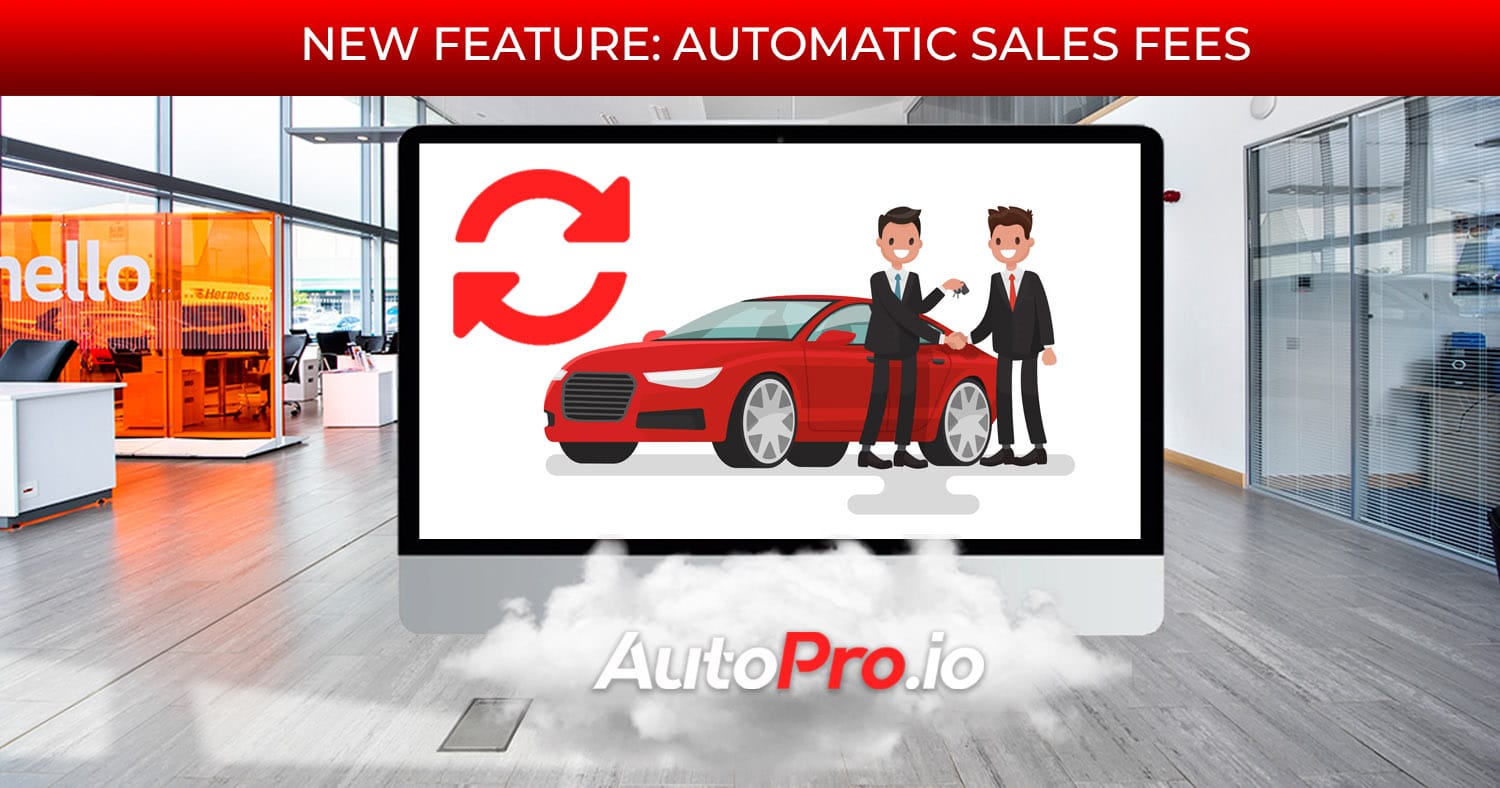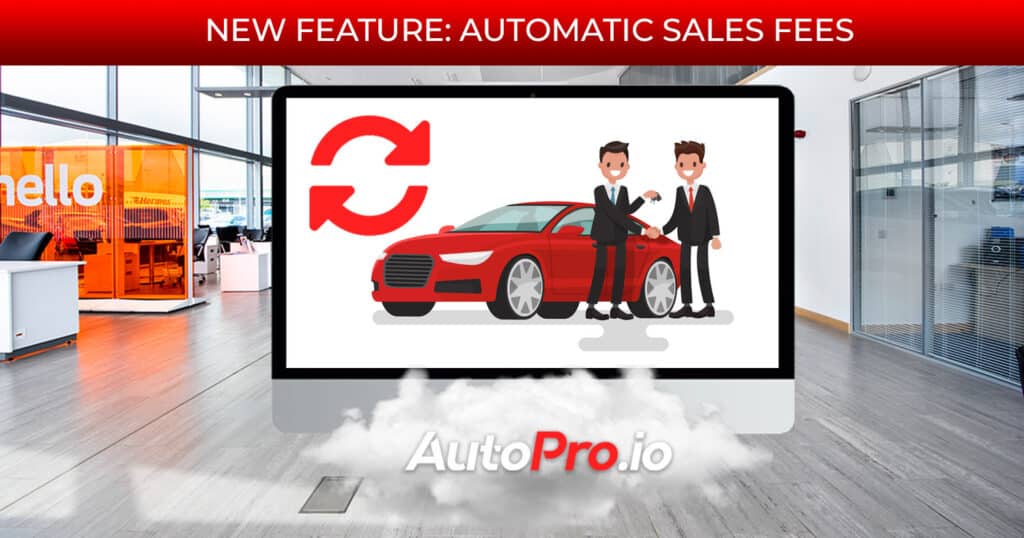 Do you have a certain fee you charge on every, or almost every sale? A tire recycling fee? Doc fee? Licensing fee?
Having your sales team entering those fees manually each time on every single sale makes no sense.
Huge waste of time.
Now, with the latest update to the AutoPro.io dealership management software, you and your team no longer have to!
You can now easily set up automatic sales fees, that will then be added to every single sale, so you and your team don't need to add them manually each and every time.
Not only will it save you some time and hassle, it will also add consistency to your sales process knowing the fee can no longer be accidentally forgotten!
How to enable and configure automatic sales fees
If you are a current AutoPro.io member, enabling the automatic sales fees could not be any easier.
Once logged into your AutoPro.io dealership management software, go to the sales module, and then click the settings button to get to the settings view.
You will now see a new tab, labelled "Automatic Fees".
After clicking that tab, you will have a simple interface to add a fee, and the price.
Once saved, the fees will be automatically added to any sale generated.
Of course, you can further edit, or remove any unnecessary fee on each individual sale.