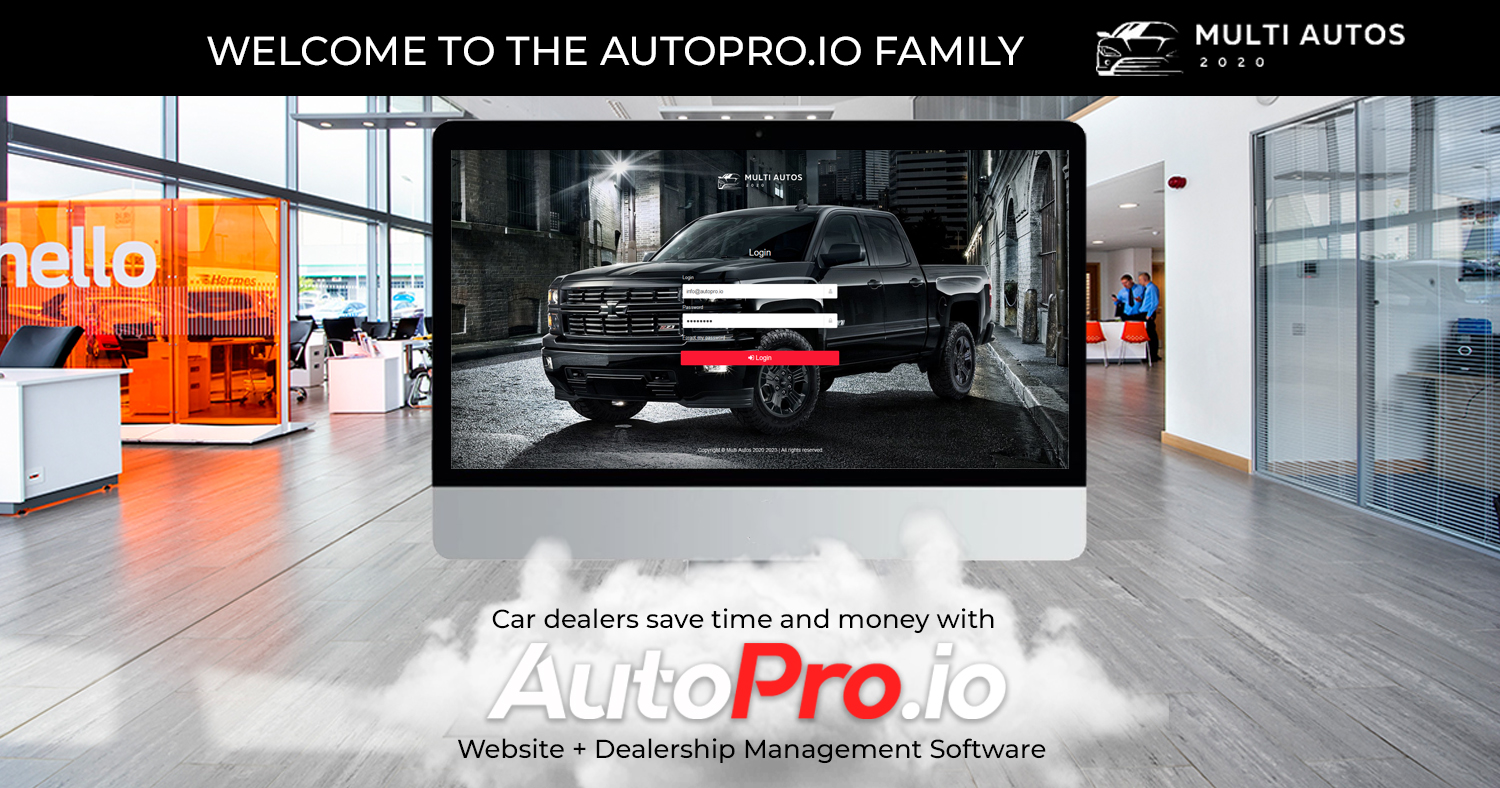 We are thrilled to welcome Multi Autos 2020 to the AutoPro.io family!
Located in Laval, Quebec, Canada, Multi Autos 2020 has been doing business in the retail and wholesale car market in Laval, for a few years now.
They are seeing insane growth, and recently took over the old Honda dealership on Curé-labelle in the Ste-Rose neighbourhood.
We are excited to partner with them to help make tracking of their inventory, expenses and sales much more streamlined.
They were looking for  a cost effective, easy to use software solution to help track their inventory and costs at their car dealership, and AutoPro.io was exactly the right solution for their needs.
At AutoPro.io, we provide dealership management software and websites to small and medium-sized car dealerships in Canada and the United States.
We believe that our software is the perfect fit for Multi Autos 2020, and we're excited to see how it helps them grow their business.
Multi Autos 2020 now has a brand new website powered by AutoPro.io, which will help them attract new customers and showcase their inventory in a way that is easy to navigate and visually appealing. We're confident that this new website will help them stand out in a competitive market and make a strong impression on potential customers.
We understand that each dealership has unique needs, and our software is designed to be flexible and customizable to meet those needs.
We're confident that our software will help Multi Autos 2020 streamline their operations and improve their efficiency, while saving them time and money! .
Ken Auto Service is a great addition to our community of dealerships that use AutoPro.io, and we look forward to working with them to help them achieve their business goals.
Welcome to the AutoPro.io family, Multi Autos 2020!
Don't forget to check out their new dealership website powered by AutoPro.io