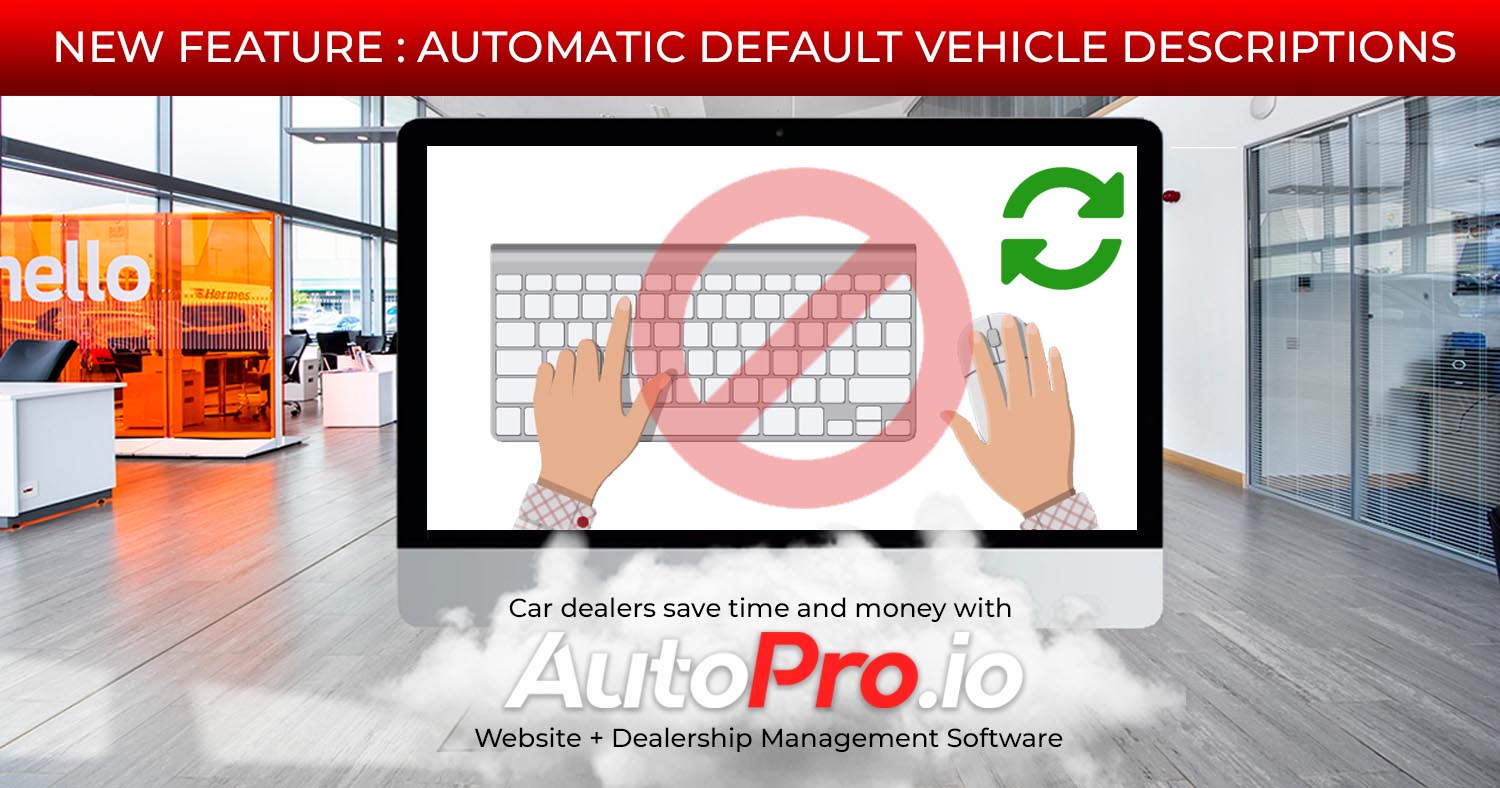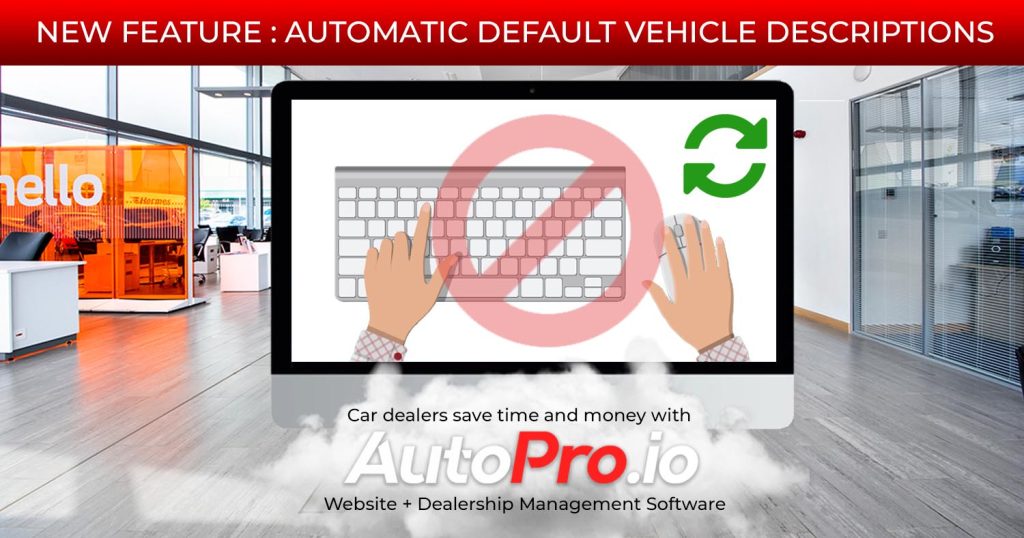 Do you have some text you add to the end of every single one of your vehicle descriptions?
Or maybe you want a default description to be added until you can fully write out the official vehicle description.
No matter what the reason is, you and your dealership's team covered!
With the latest update to the AutoPro.io software, you can now save a default description for each enable language that will now appear automatically every time when adding a new vehicle to your dealership's inventory.
The possibilities of how you can use this new feature are endless. Add your dealership's contact information, details of promotions, terms and conditions and much more.
This is another feature that is the result of requests from AutoPro members!
This is also a FREE update to all current members using the AutoPro.io dealership management software.
How to enable Automatic custom vehicle descriptions
If you are a current AutoPro.io member, using the new default description feature couldn't be easier.
You will need admin permissions on the inventory module to perform this action.
After logging into your AutoPro.io DMS, go to the inventory module.
Once in the inventory module, click the settings button.
Yous should see a new tab labeled 'New Vehicle'
After clicking that tab, you will see a text field to enter your desired default vehicle description.
After saving, this new default vehicle description will now automatically be added to the description field when adding a new vehicle.