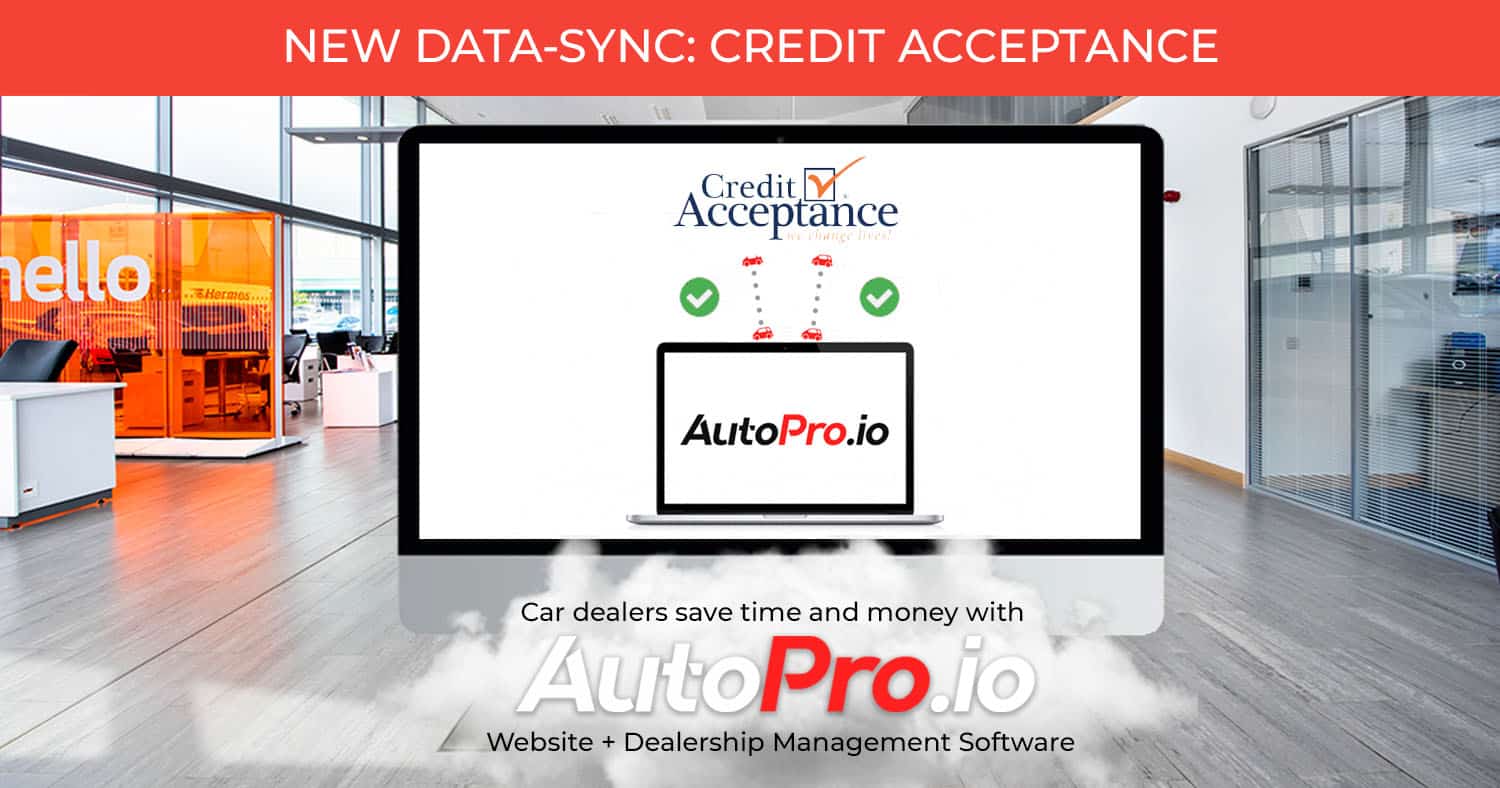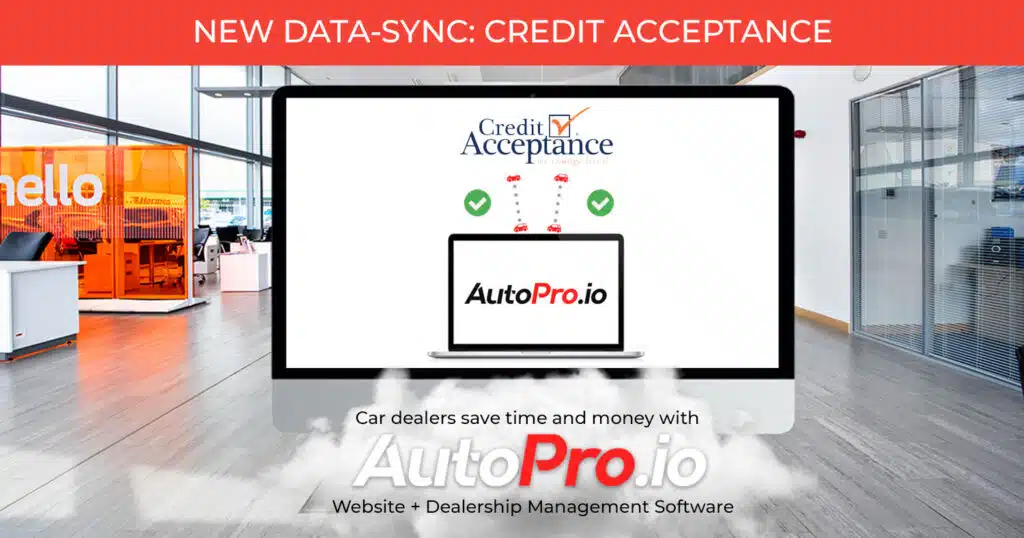 With the latest update of the AutoPro.io software, you can now automatically sync your inventory with credit acceptance.
As an officially supported data partner, syncing your inventory with Credit Acceptance is instantaneous and automatic.
This data-sync is exclusive to US based customers.
If you need help configuring the Credit Acceptance data sync for your dealership, contact your AutoPro.io account manager directly and we will be happy to configure it for you free of charge.
The credit acceptance data sync is available for free for all US based AutoPro.io members.