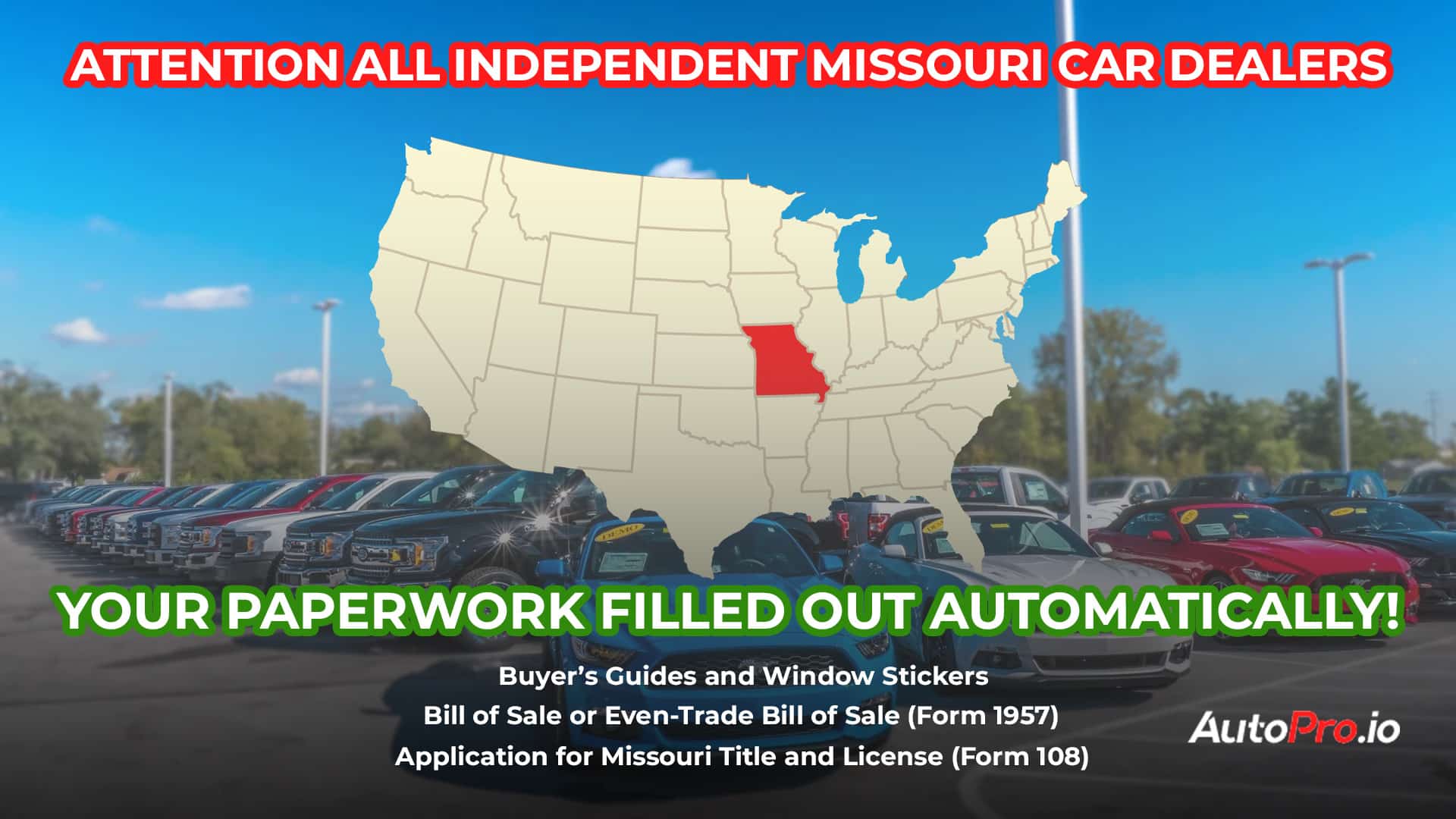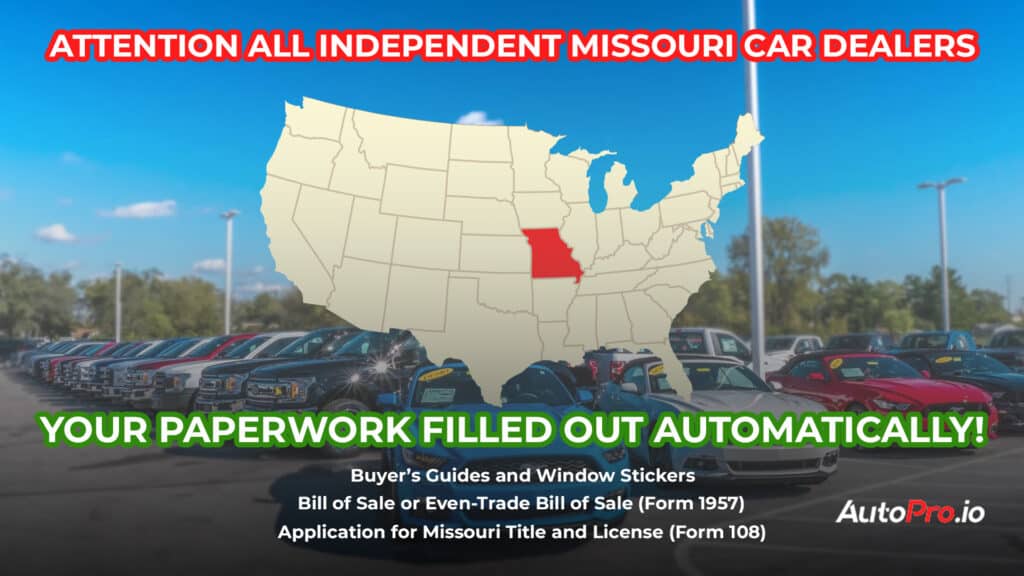 AutoPro.io is proud to announce a game-changing update to our dealership management software, designed specifically to make the lives of our clients in Missouri so much easier!
With the latest release, AutoPro now automatically generates and completes all forms required by the Missouri Department of Revenue (DOR) for a car sale in the state.
Gone are the days of manually filling out forms and worrying about missing important information. The AutoPro software now takes care of all the paperwork for you, freeing up valuable time and energy to focus on what really matters – your customers and sales.
The following documents are automatically created and completed for each sale for all Missouri-based clients:
We understand the challenges of running a car dealership, and how there never seems to be enough hours in a day.
That's why we are constantly working to make our software better and more user-friendly.
Our goal is to provide a seamless experience for all our clients, while making sure the software is constantly saving you time and money.
As we get discovered by car dealerships in new states, we are committed to providing the same level of excellence and ease of use to all our clients.
With this latest update, we are confident that our Missouri-based clients will experience a more efficient and streamlined process when dealing with their dealership's sales and paperwork.
We believe this update will greatly optimize the way our Missouri clients do business and we can't wait to see the positive impact it will have on their bottom line.
If you are looking to spend less time on administrative work, and more time selling and making money, you should give AutoPro.io a try for FREE today and experience the difference for yourself!