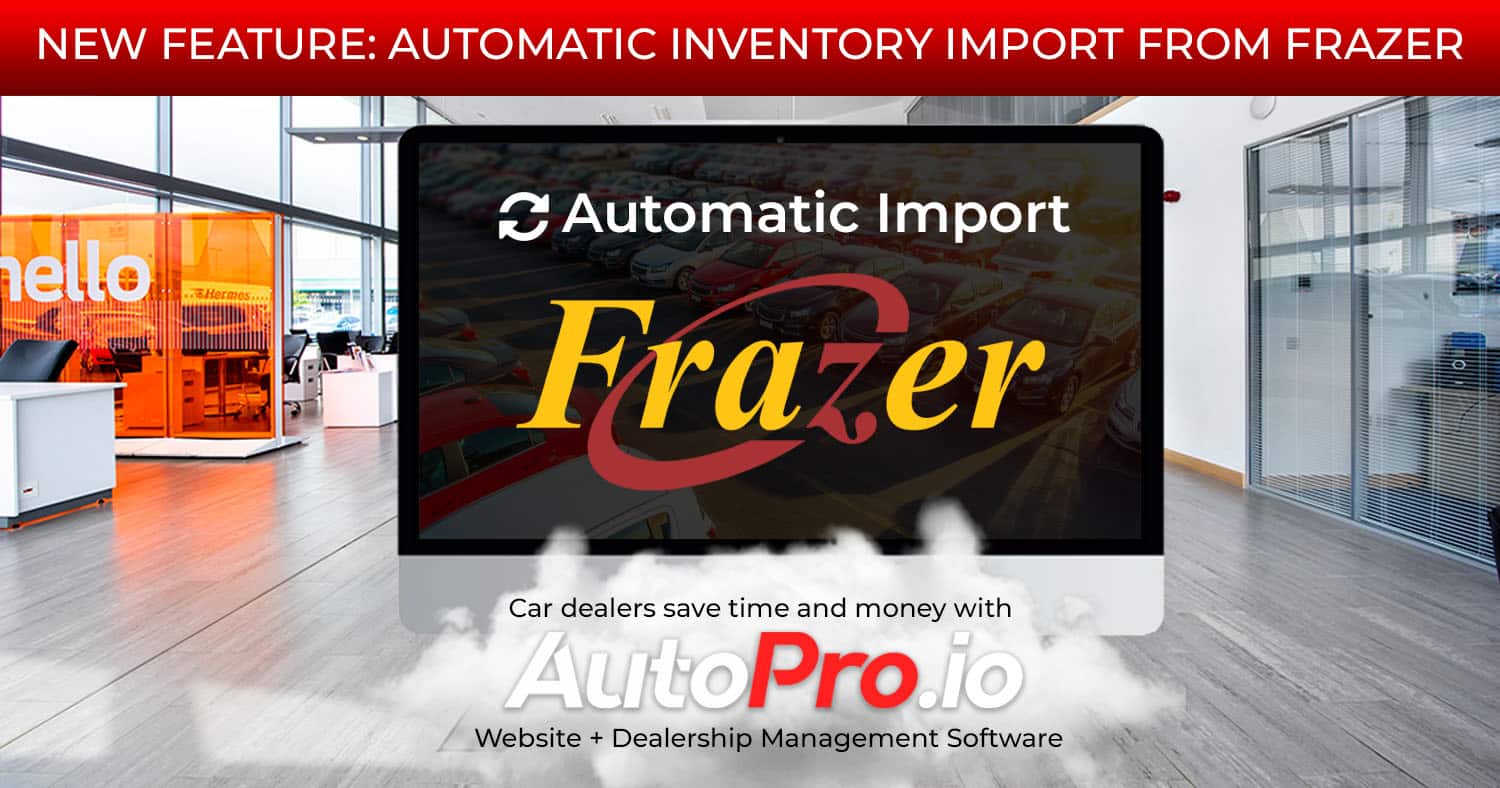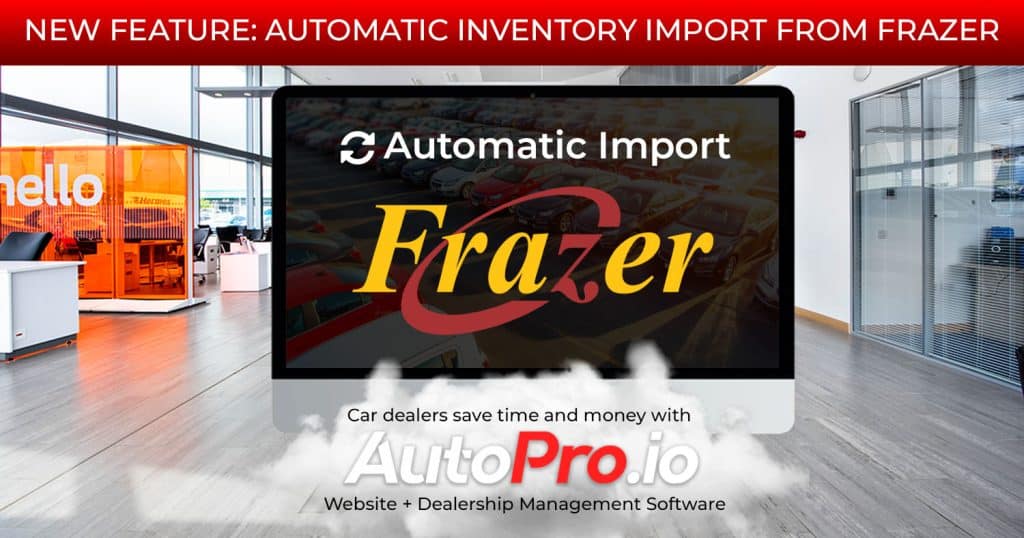 We are excited to announce our latest integration: Automatic Inventory Import from your Frazer DMS.
This integration will enable clients who already use Frazer as their DMS to seamlessly import their vehicle inventory into their dealership website powered by AutoPro.io.
With this new integration, clients can save time and effort by eliminating the need to have to enter vehicle details in multiple places.
The integration ensures that vehicle information is accurately and automatically transferred from Frazer DMS to AutoPro.io, saving you time and money!
We are thrilled to partner with Frazer DMS to provide a solution that enhances the efficiency and productivity of our clients. Our goal has always been to make our software the easiest and most efficient platform for our customers, and this integration is a further step in that direction.
The new Frazer integration is designed to be user-friendly and easy to set up, allowing clients to start using it immediately.
Once set up, the integration will run in the background, seamlessly updating the inventory on the client's website as new vehicles are added or sold.
The AutoPro.io and Frazer DMS integration is a game-changer for independent car dealerships across the US who are using Frazer as their DMS and want AutoPro.io for their car dealership website.
With over 4000 dealers using Frazer across the US, this integration will make AutoPro.io even more appealing as a website solution for those car dealers.
For current AutoPro.io members, to get started using this brand new integration contact our customer support team.