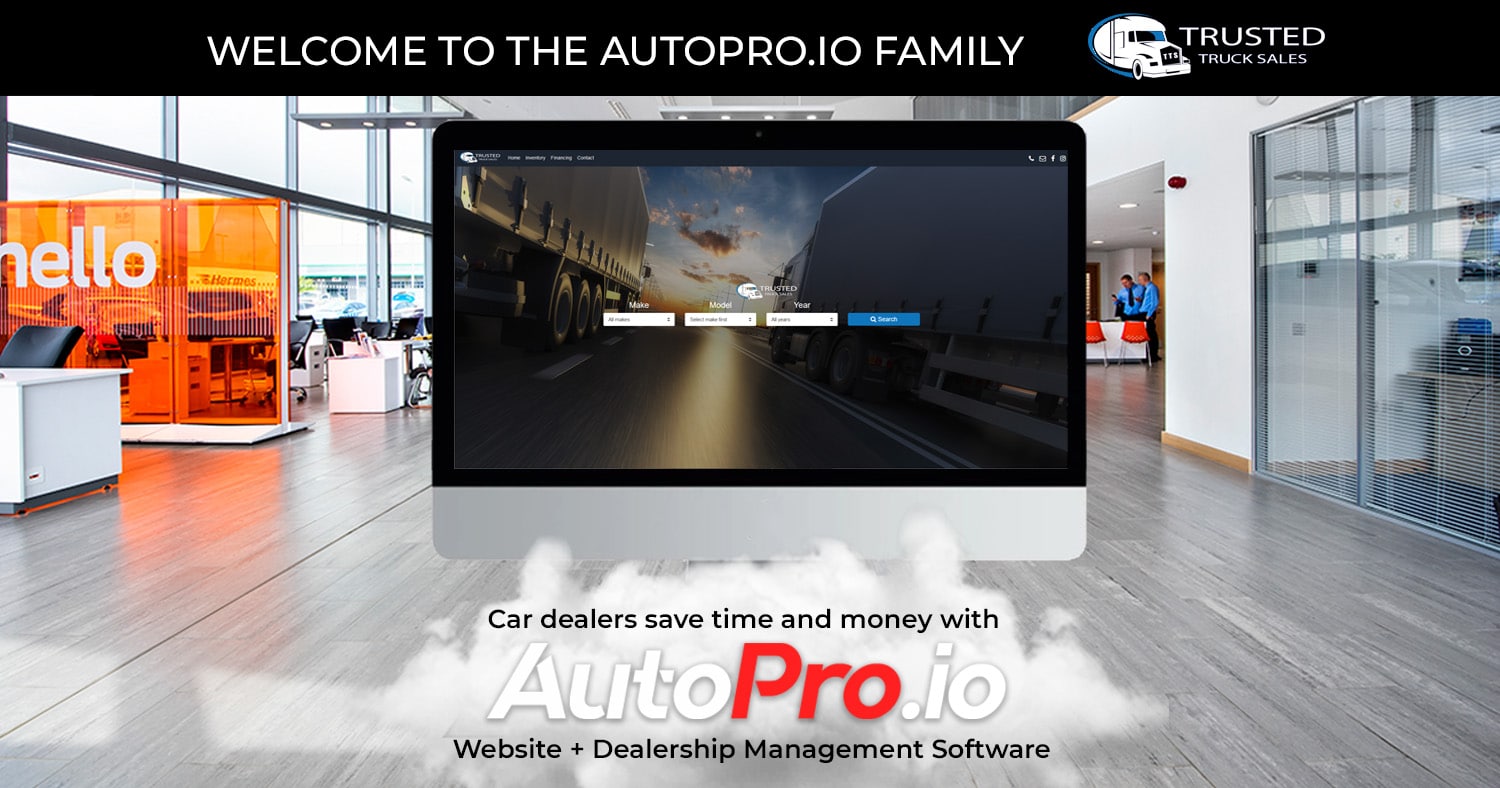 It's been quite busy here at AutoPro.io over the last few months.
Our social media and blog have been unusually quiet.
In the spirit of cataloguing our progress, and keeping everyone updated, we wanted to take a moment and welcome the latest member of the AutoPro.io family!
The team at Trusted Truck Sales of Mississauga, Ontario, Canada were looking for an easy to use, all-in one dealership management software (DMS) + CRM.
Trusted Truck Sales specializes in the sale of heavy trucks and trailers. Naturally they needed a dealership management software for heavy truck and trailer sales.
After trying out a few competing products, they made the leap and signed up for our FREE 30 day demo.
After trying the full-feature demo, the team at Trusted Truck Sales were blown away.
The team had a meeting to discuss, and they quickly decided to move forward and join the AutoPro.io family.
We couldn't be happier to welcome them among us!
The AutoPro.io team had their new dealership management software and website up and running, in less than 24 hours.
We look forward to working together for years to come!
Check out their new website powered by AutoPro.io!