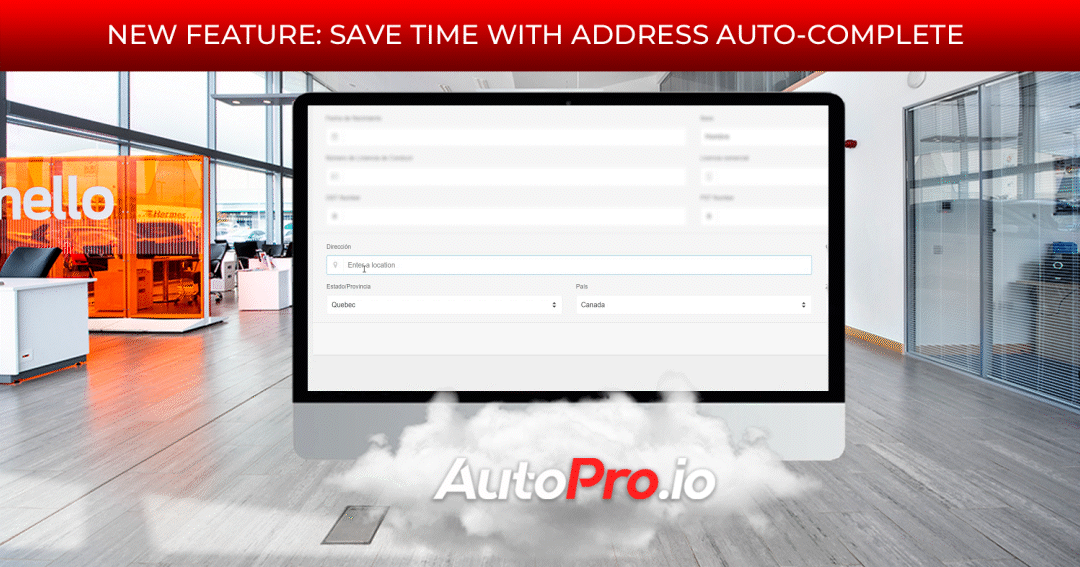 New Feature: Save time and avoid errors with address auto-complete
Do you like having to manually type in addresses by hand?
Yeah, us either.
At AutoPro.io, our goal is to make your life easier, and save you time and money.
With the latest update of our dealership management software, you can now type in a few characters of the address, and the software will suggest options you can click, to instantly fill out city, country, state/province and zip/postal code.
What's in it for you?
Save time by no longer having to manually enter addresses
Avoid data entry errors by having the address fields filled using maps API
The new address auto-complete works on all places you would enter an address including when adding or editing clients, creating a sale, adding or editing leads and more!
If you are using our Google Reviews feature, or certain other features, the address auto-complete should automatically be active for you now in your AutoPro.io dealership management software.

Having troubles getting your address auto-complete set up?
Have an AutoPro technical specialist configure your it for you for FREE! Get in touch with us now!
AutoPro Version: 1.7
Aduvio Version: 1.4