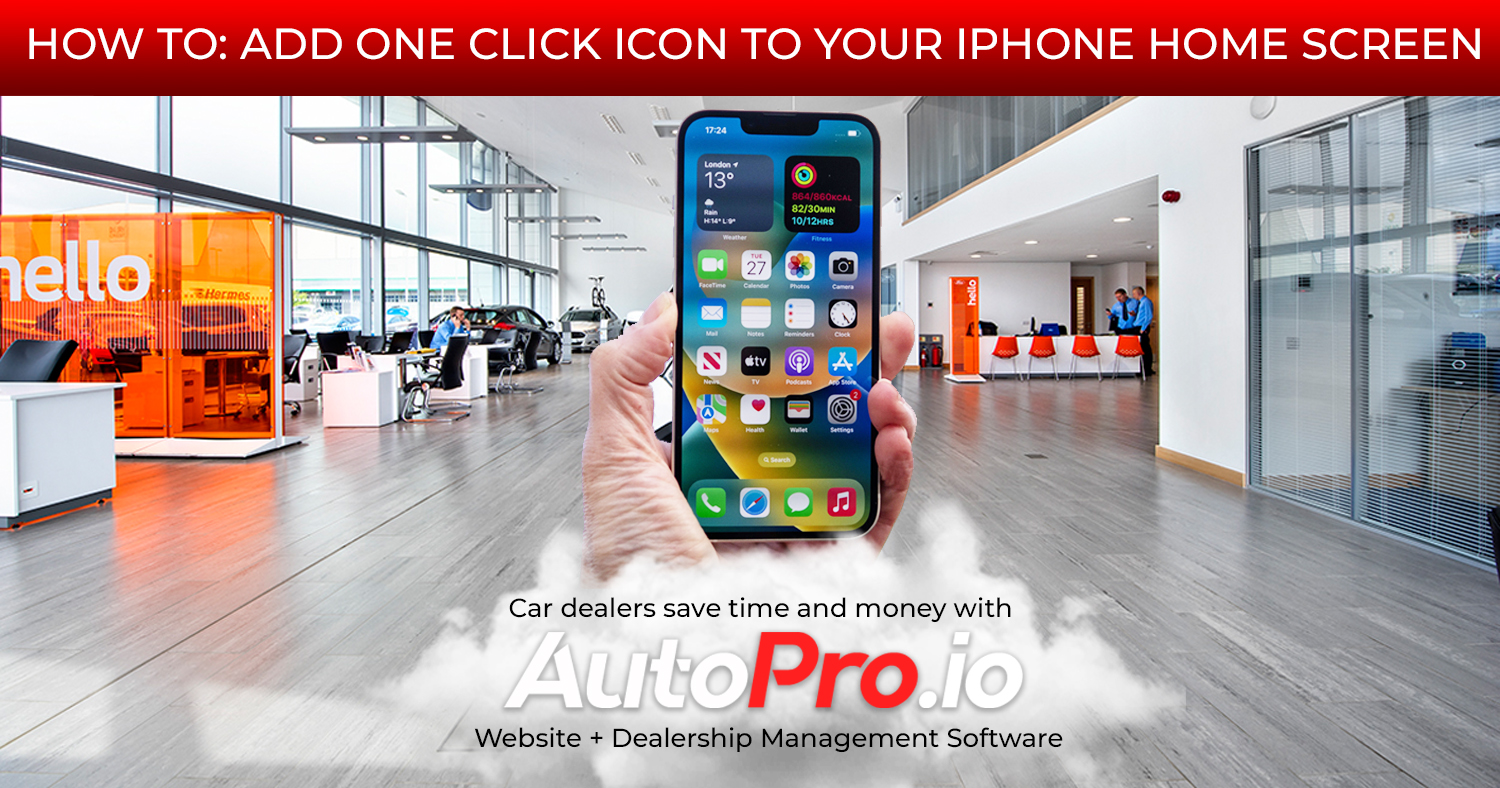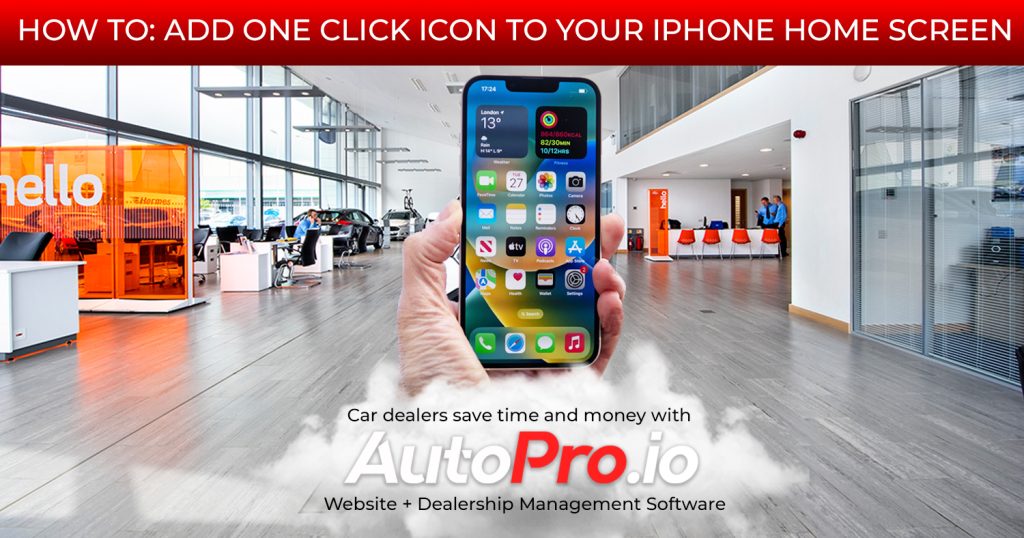 Many of our dealer members use their AutoPro.io DMS directly from their iPhones every single day.
Having to type in your URL into your iPhones address bar each and every time is simply not very convenient.
Here is a quick trick to add a one touch icon to your iPhone's home screen in 3 easy steps.
This will guarantee that managing your dealership and accessing all of your data is always only 1 click away.
Step 1: Navigate to your login screen in Safari and click the options icon
Open Safari and navigate the login screen for the admin panel of your dealership management software. Once the page has loaded, click the options icon in the center to open the options menu.
Step 2: Click Add to Homescreen
In the Safari options menu, scroll down slightly and click the "Add to Home Screen" option
Step 3: Name your icon and click add
After clicking "Add to Home Screen", a final set of options will appear, where you can give your icon a custom name. Once you are satisfied with the icon label, you can go ahead and click "Add" in the top right to save your settings, and add the icon to your iPhone's home screen.