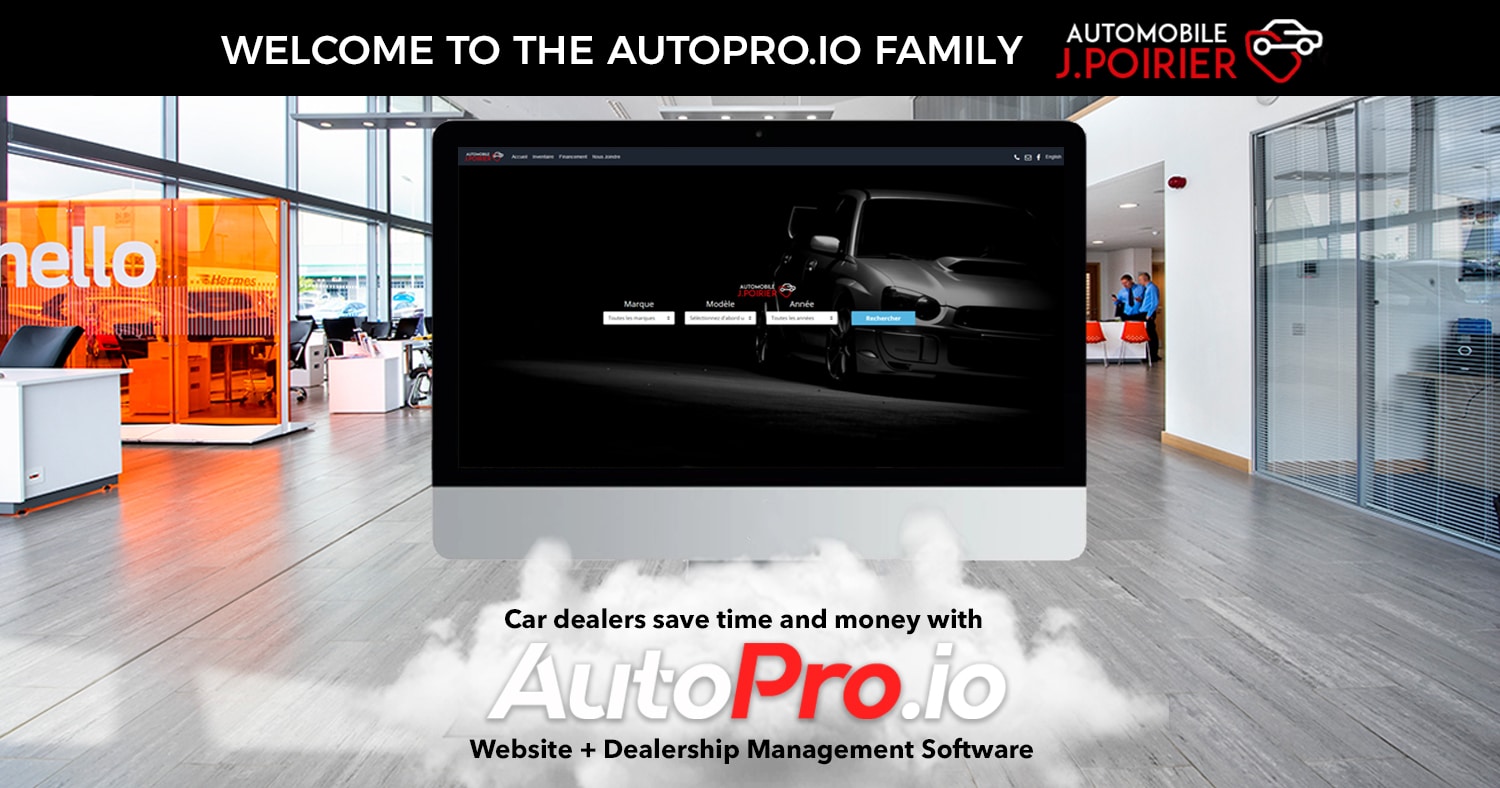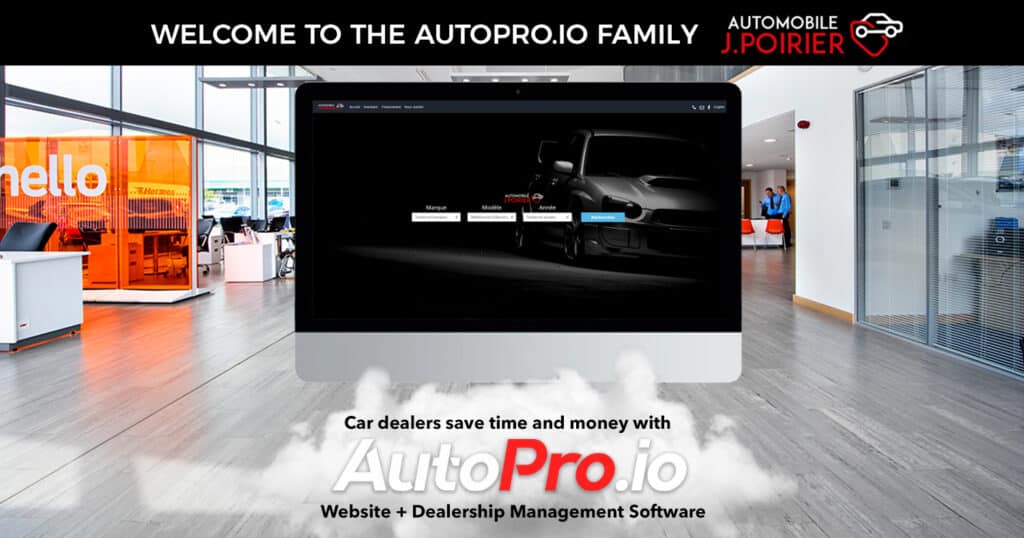 We are happy to announce another addition to the AutoPro.io family!
Another dealership has chosesn AutoPro.io to power their website, and dealership management software.
Automobile J Poirier, a veteran of the automotive sales industry with over 20 years experience, is the latest addition to the AutoPro.io family!
Located in Terrebonne, Quebec, Canada, Automobile J Poirier now has a beautiful, easy to use website, powered by AutoPro.io Dealership Management Software.
Like all AutoPro.io customers they will benefit from our full feature software with technical support, and lifetime updates!