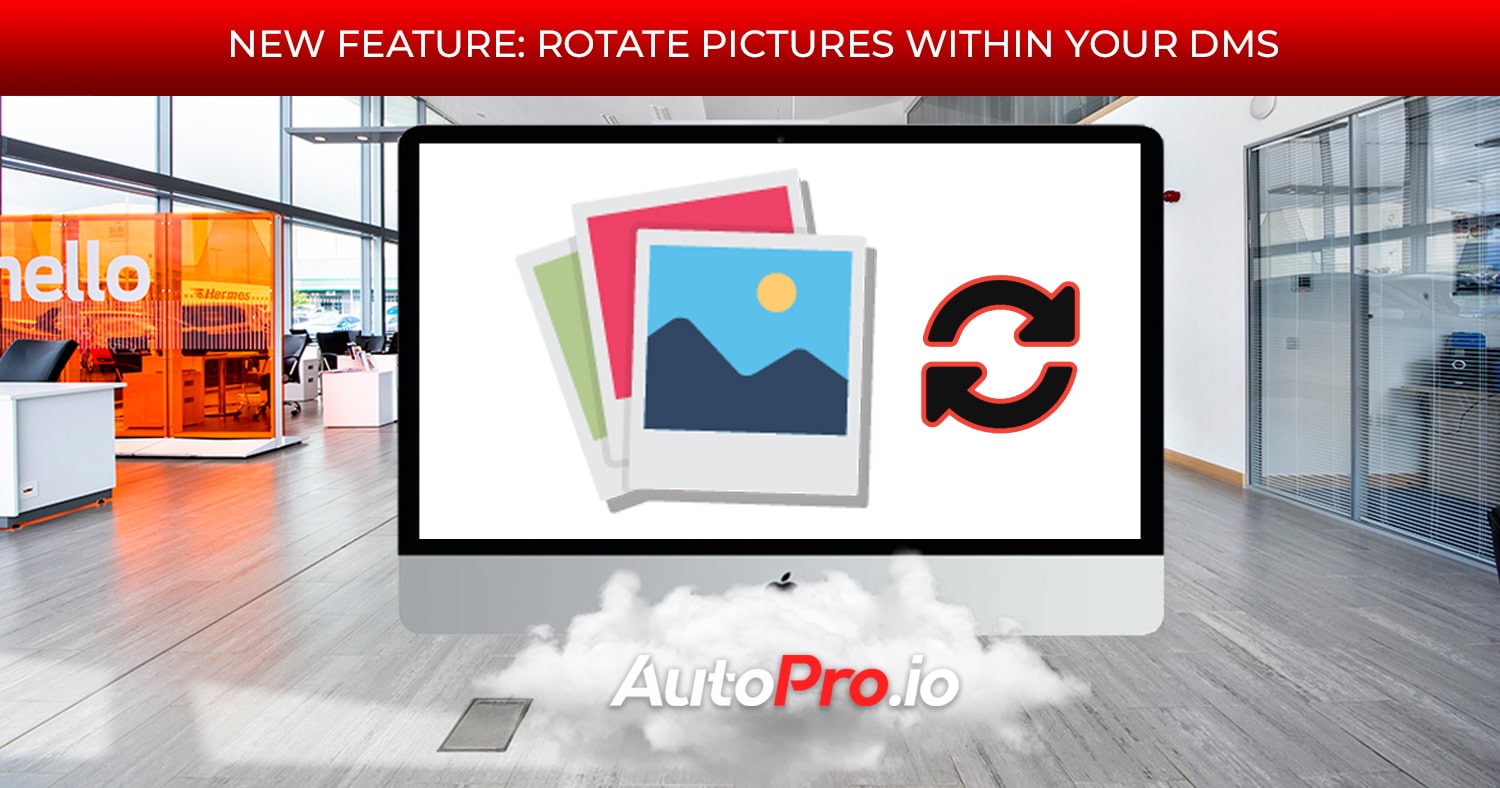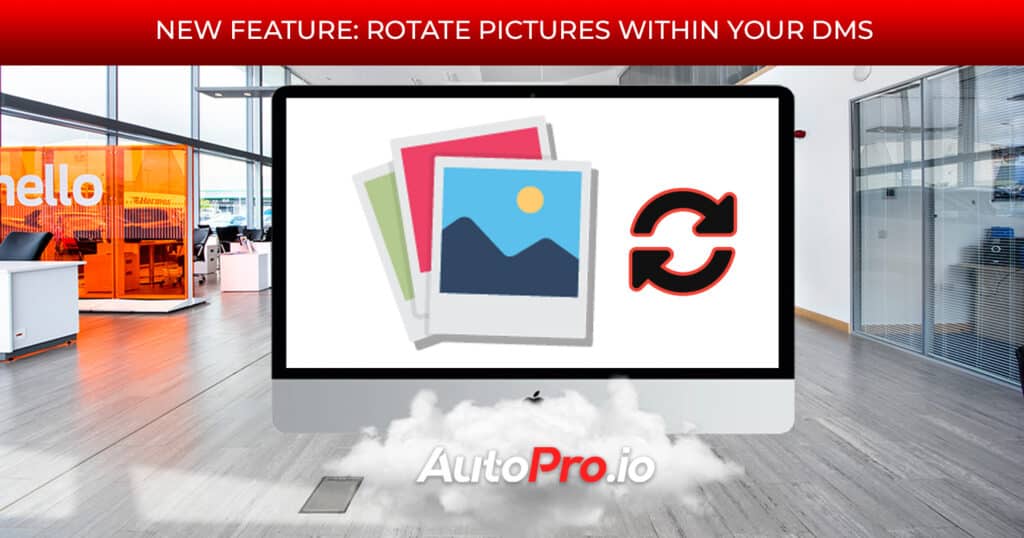 Your pictures are more often than not what attracts a client's eye, in a sea of vehicles for sale.
Making your vehicles stand out and properly showcasing your inventory becomes even more important if you don't want to be only competing on price up front.
In the past, if you uploaded an image that wasn't rotated properly, there was no way to do anything about it within the software.You would have had to edit the picture on your local computer, and re-upload it.
What a pain.
Those days are over.
We are proud to announce a minor, but important new feature that will make managing photos in AutoPro.io even easier.
As of our latest update, you can now rotate images directly within your AutoPro.io dealership management software at the click of a button.
No graphic design skills needed.
We will be adding a lot more image editing features in the near future, so stay tuned!