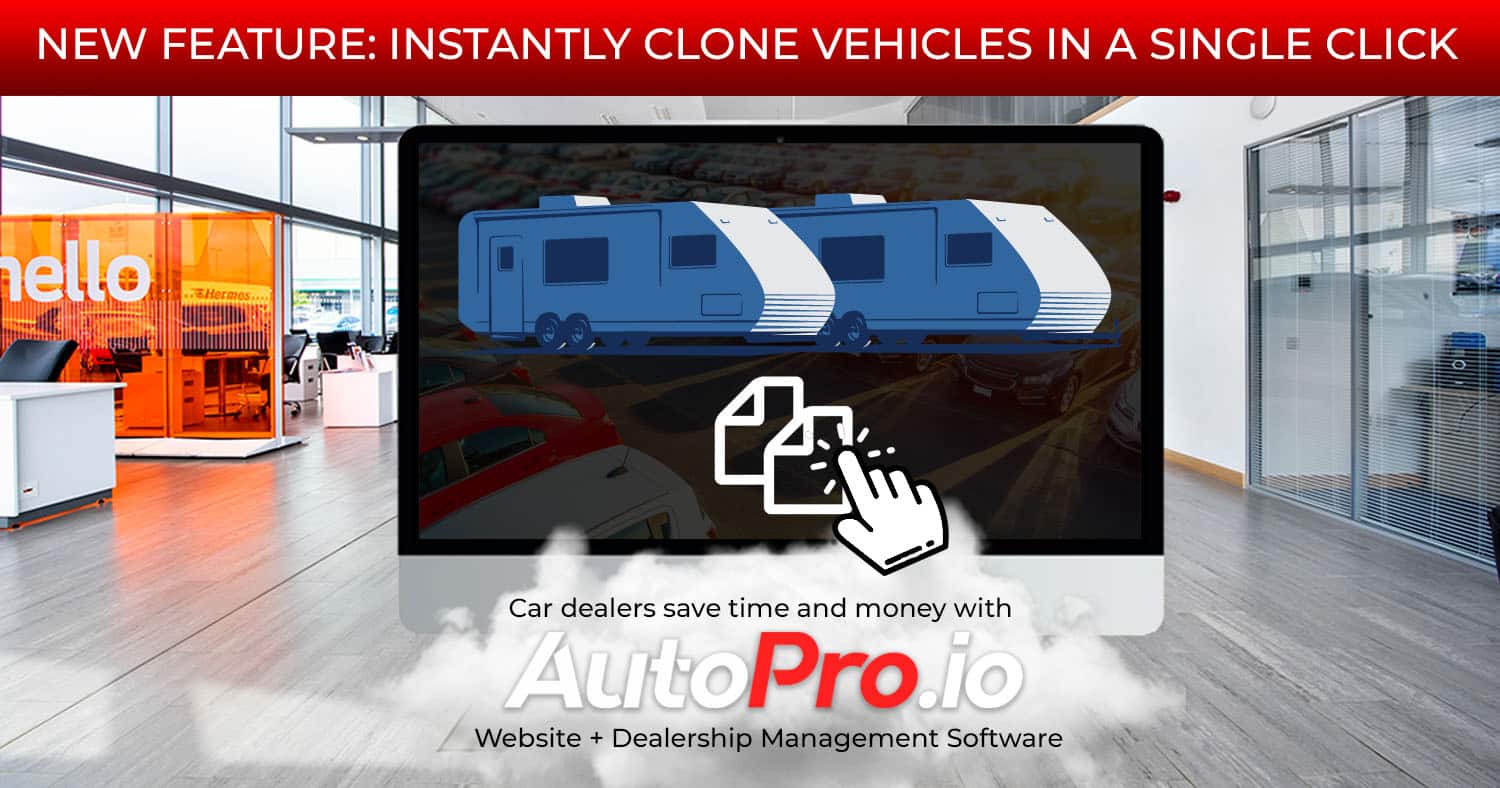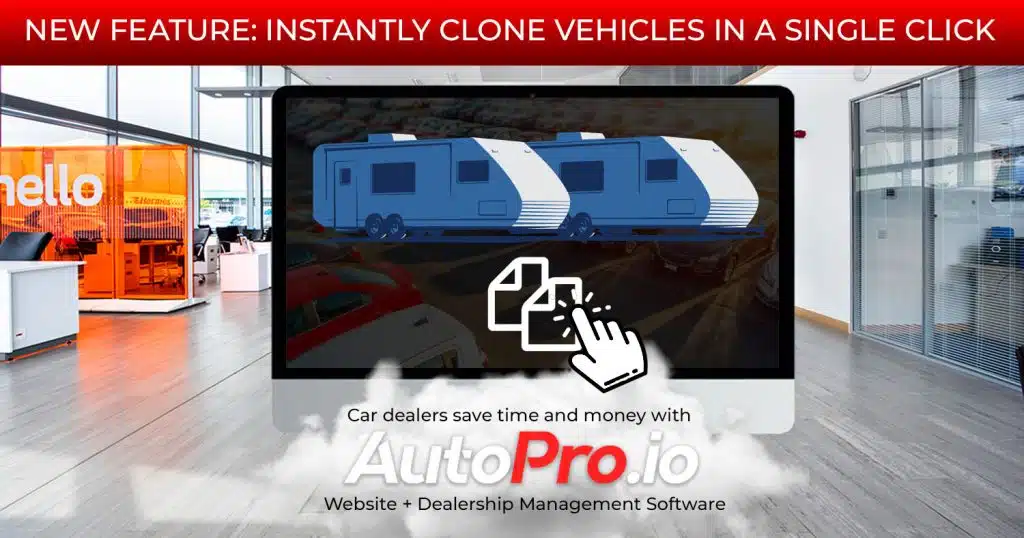 Cloning a vehicle in AutoPro.io was not a feature that existed up until very recently.
As we cater mainly to small and medium sized independent car dealerships, it is rare you would have multiple examples of the same vehicle.
As our software has expanded to include the ability for heavy truck dealers, recreational vehicle (RV) dealers, off-road vehicle dealers and trailer dealers to benefit from the software, their needs differ in some ways from those of car dealers.
Here is the story of how the clone a vehicle feature came to be:
📞A customer of ours called and asked if our software contained a feature that would make their lives much easier.
They sell trailers, and they had just purchased 20 examples of the exact same model.
Understandably, the sales manager and his team were dreading having to enter them manually.😖
🚗Although our software allows the sale of many different types of vehicles, our bread and butter are small and medium sized car dealerships. 🚗
Pretty rare for a car dealership to need to clone a vehicle in inventory.
Although our software didn't currently offer this functionality, making our clients lives easier is what we are all about.
🔨We built, tested and delivered the new functionality in less that 48 hours, to our clients surprise and delight.
💸Even better? It cost our loyal AutoPro.io member $0.💸
Even better than that?
This feature is now also available to all AutoPro.io members at $0 additional cost to them either!
With this new feature, you are now able to clone a vehicle with a single click, in less than half a second.
Marketing makes people come through the door.
💥Treating your customers like royalty is what makes them stay. 💥
🎯Does your software provider do that?
If they don't, you definitely will want to give AutoPro.io a try for FREE for 30 days before switching forever.
We have no long term contracts or other gimmicks.
Our members stay cause we have amazing software, amazing service and they want to stay and enjoy all the benefits.